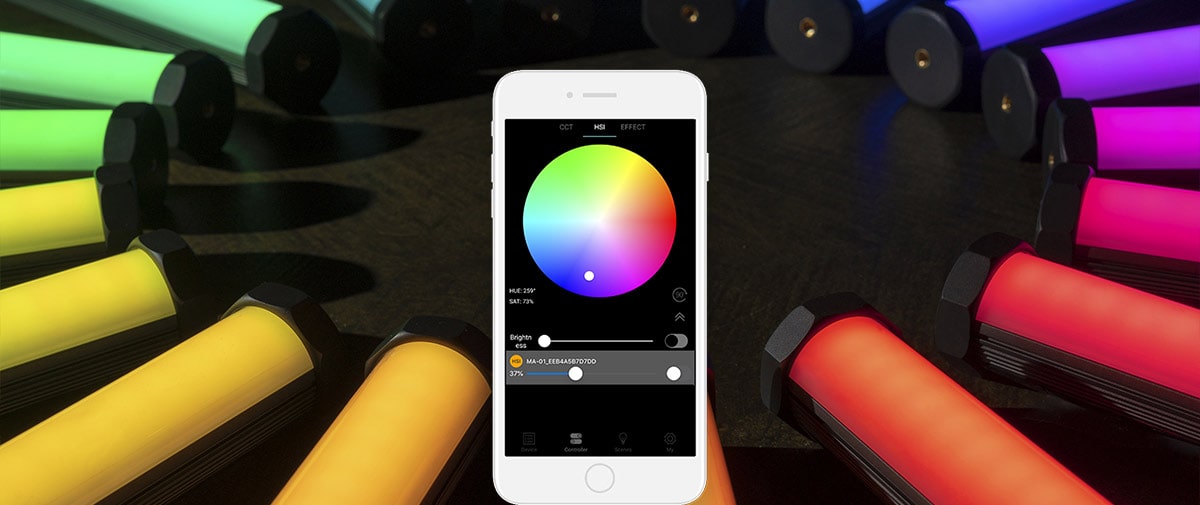 Art-in wireless system is a decentralized wireless communication system developed based on advanced Mesh technology. No need any gateway or router, it can directly control hundreds of lighting devices using mobile phones or tablets. 
Art-in wireless system adopts multi-layer encryption technology, safe and anti-interference. It supports multiple lights interconnection and mutual control, which means it allows controlling hundreds of lighting devices at the same time, with the distance between those devices up to several hundred meters.
Art-in app provides abundant control functions for iwata photography lighting system, and its original UI interface achieves convenient control experience for photo and video content creators.It supports current mainstream lighting modes such as CCT, HSI, EFFECT, GEL, XY, etc.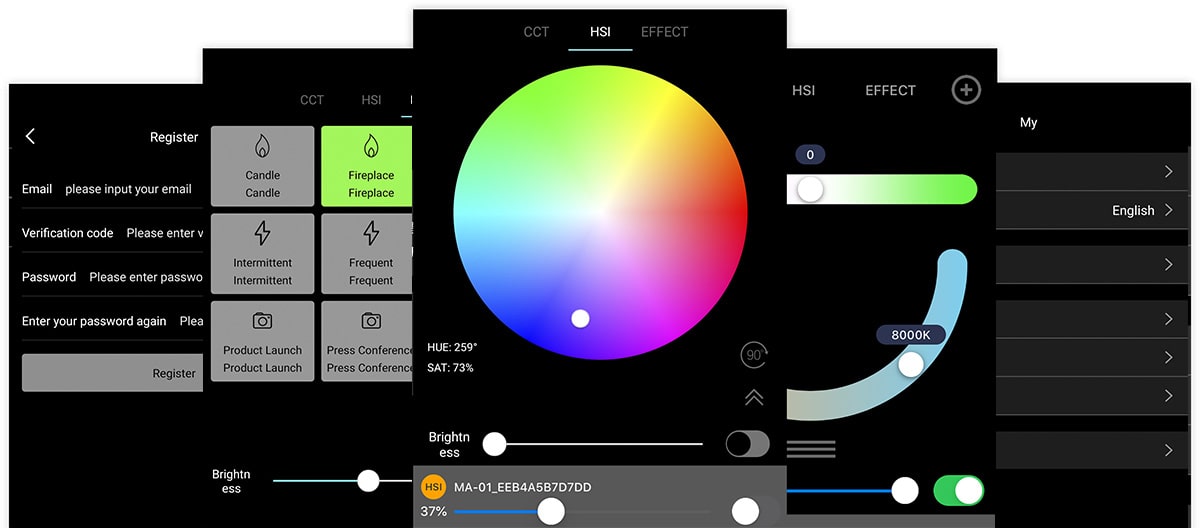 The free Art-in cloud service supports the synchronization of scenes and effects, collaborative sharing, and it realizes multi-terminal synchronization control. OTA function provides unlimited function updates for lighting equipment. The system is continuously updated, and more creative functions will be supported in the future.
In summary, Art-in wireless system realizes the many-to-many connection between the iwata lighting devices, and mobile devices such as mobile phones can directly control the Art-in network. Art-in provides you with functions such as initial configuration, grouping, and control of lighting equipment. with just a few taps, you can control lighting as you like. The account synchronization function realizes scene saving and synchronization backup, and that is convenient for quick access to the Art-in network.