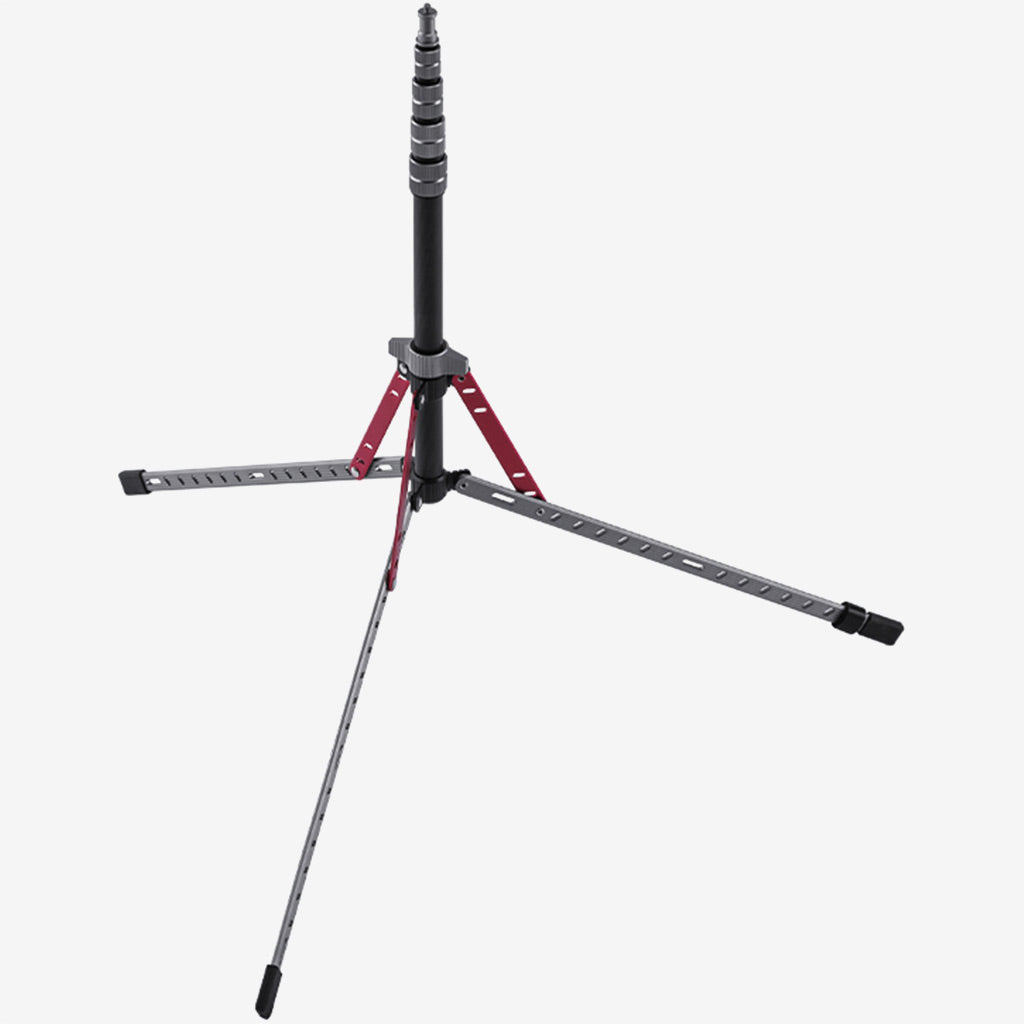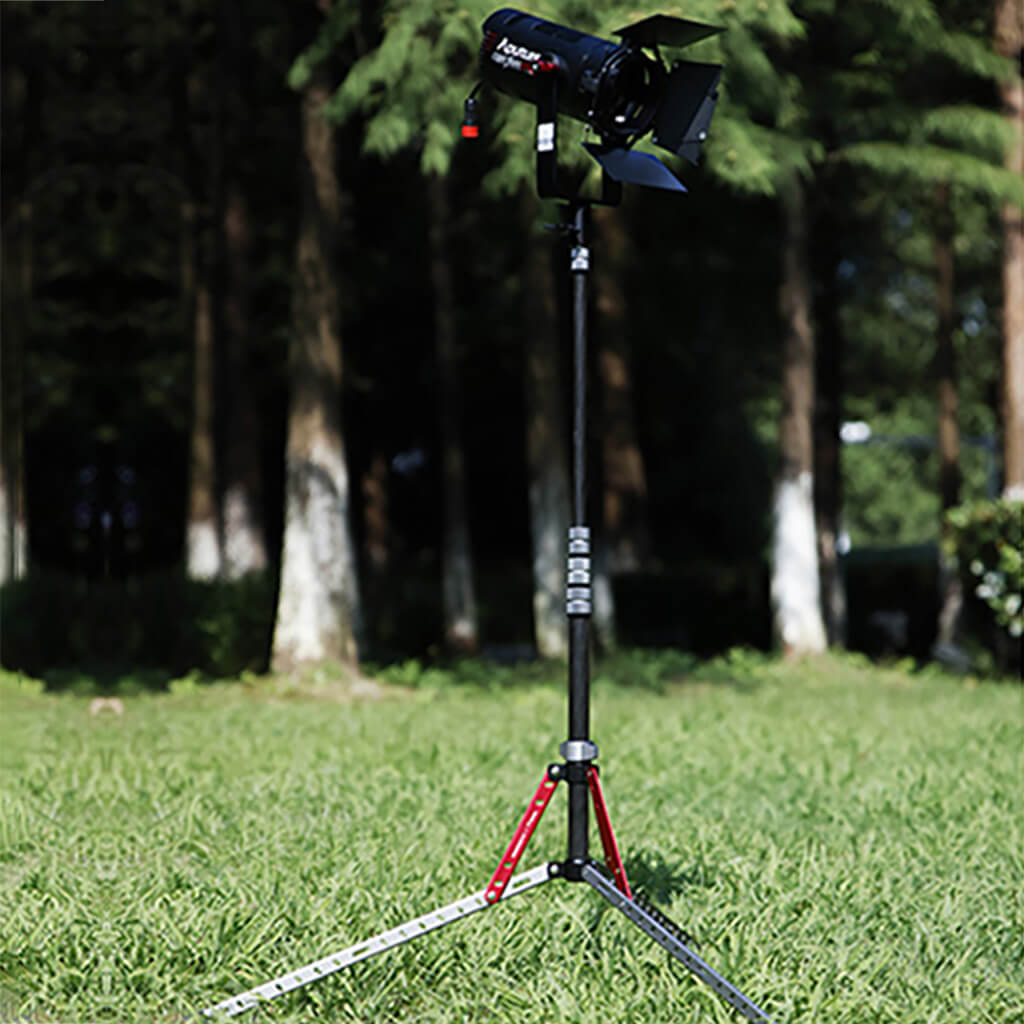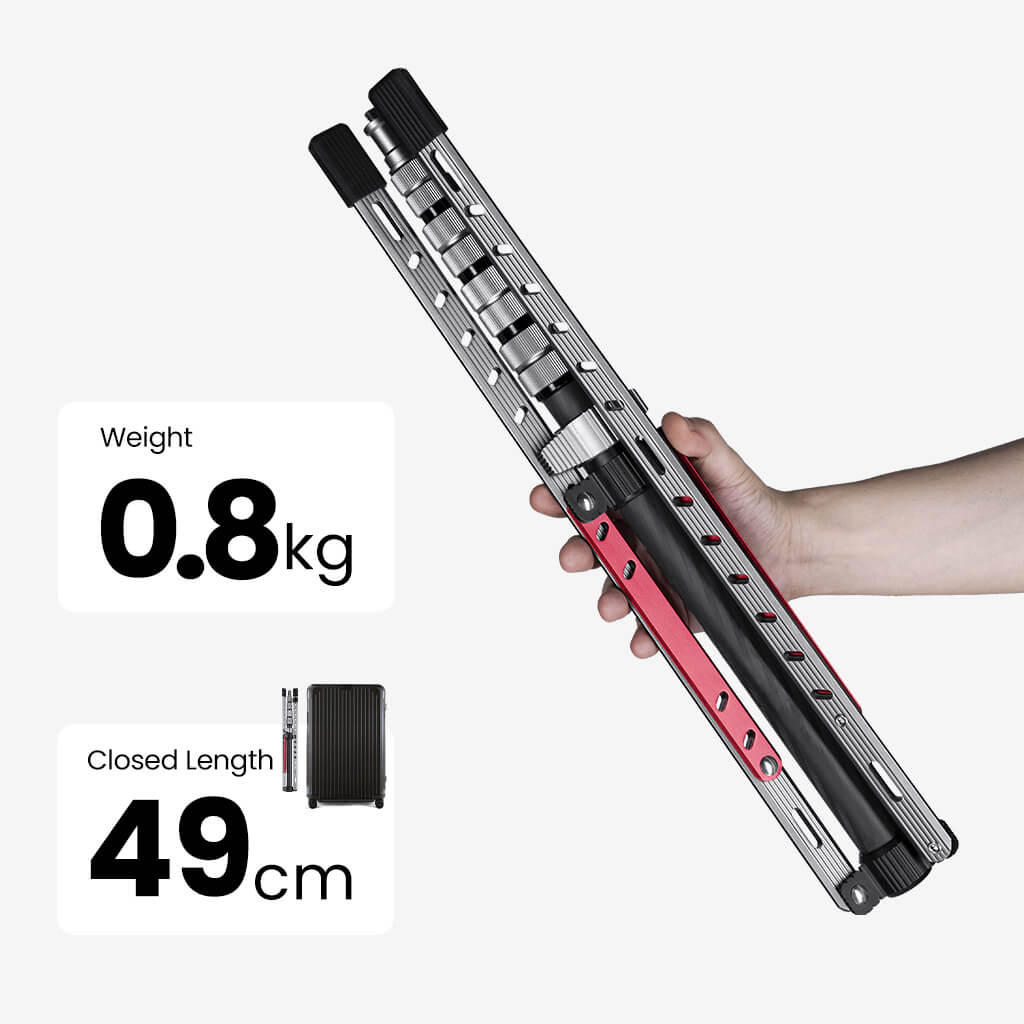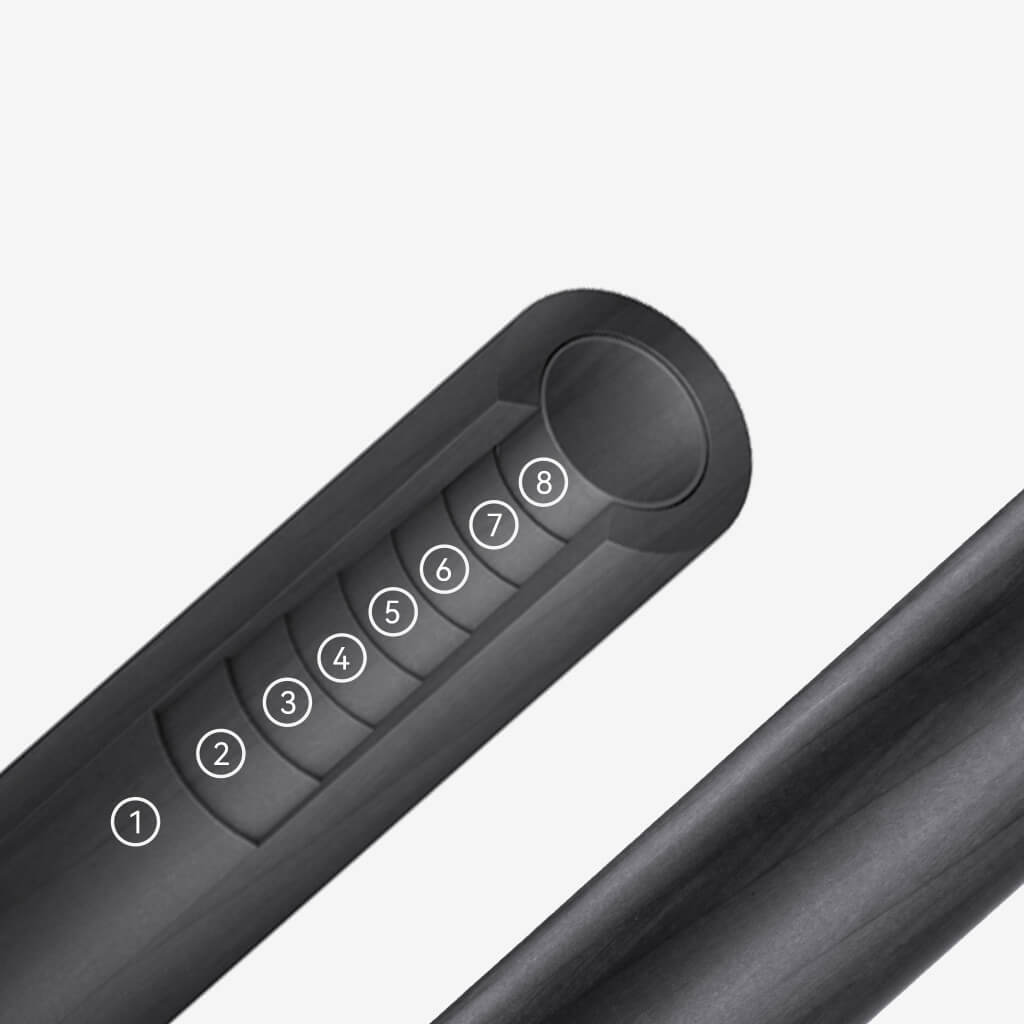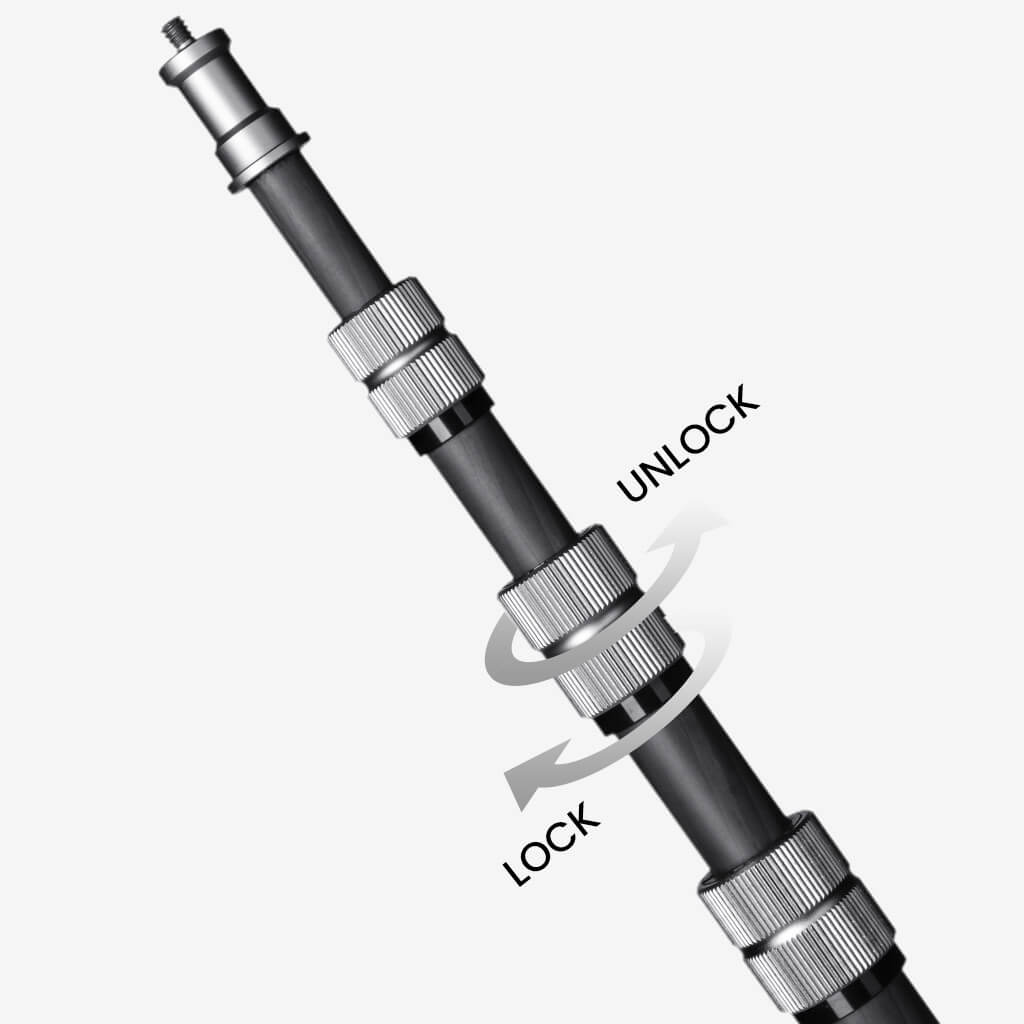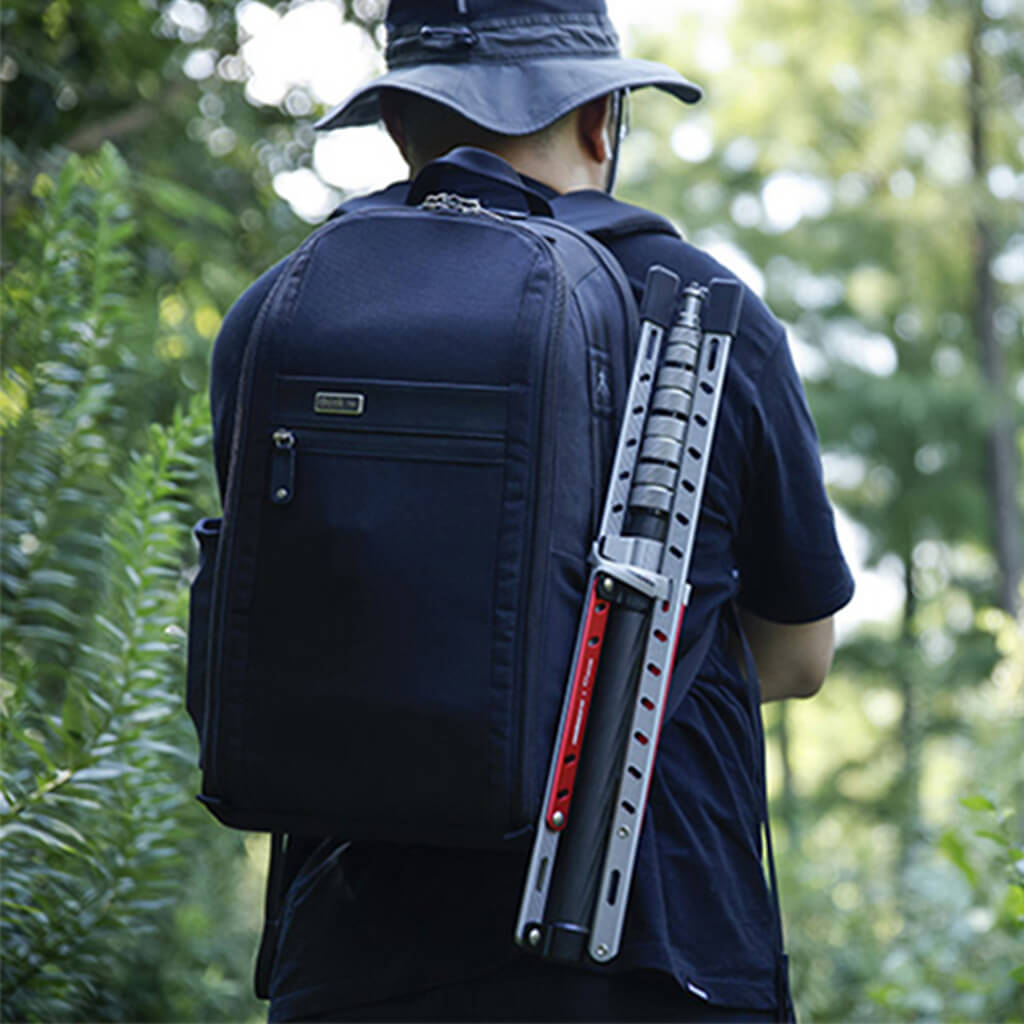 iwata Foldable Carbon Fiber Stand
The carbon stand's closed length is just 49cm and it only weighs 800g. It's lightweight and portable for shooting.
Aerospace aluminum alloy CNC craftsmanship, anodized surface treatment.
Eight-layer Carbon Fiber Tube
Tough, compressive and durable.
Quick locking structure, just turn 1/4 turn clockwise/counterclockwise to lock/unlock. Five-section telescope adjustment.
A stainless steel 16mm (5/8'') stud with a 3/8'' thread plus a removable 1/4'' thread adapter, applicable to differant equipment.
Its considerate details make photography more convenient. T shape knob is stable and firm. Exclusive strap is easy to place and store. Stainless steel rivets are corrosion resistant and durable. Thick rubber pad is non-slip and wear-resistant.
Leg Sections: 5
Closed Length: 49 cm (19.29 in)
Weight: 800 g (1.76 lbs)
Payload: 1.5 kg (3.31 lbs)

Maximum Height: 218 cm (85.83 in)
Min Height: 49 cm (19.29 in)

Maximum Tube Diameter: 2.5 cm (0.98 in)
Min Tube Diameter: 1.3 cm (0.51 in)

Footprint Max Diameter: 100 cm (39.37 in)
Footprint Min Diameter: 50 cm (19.69 in)

Material Base: Aluminum
Material Column: Carbon Fiber
1 x Foldable Carbon Fiber Stand
1 x Storage Bag