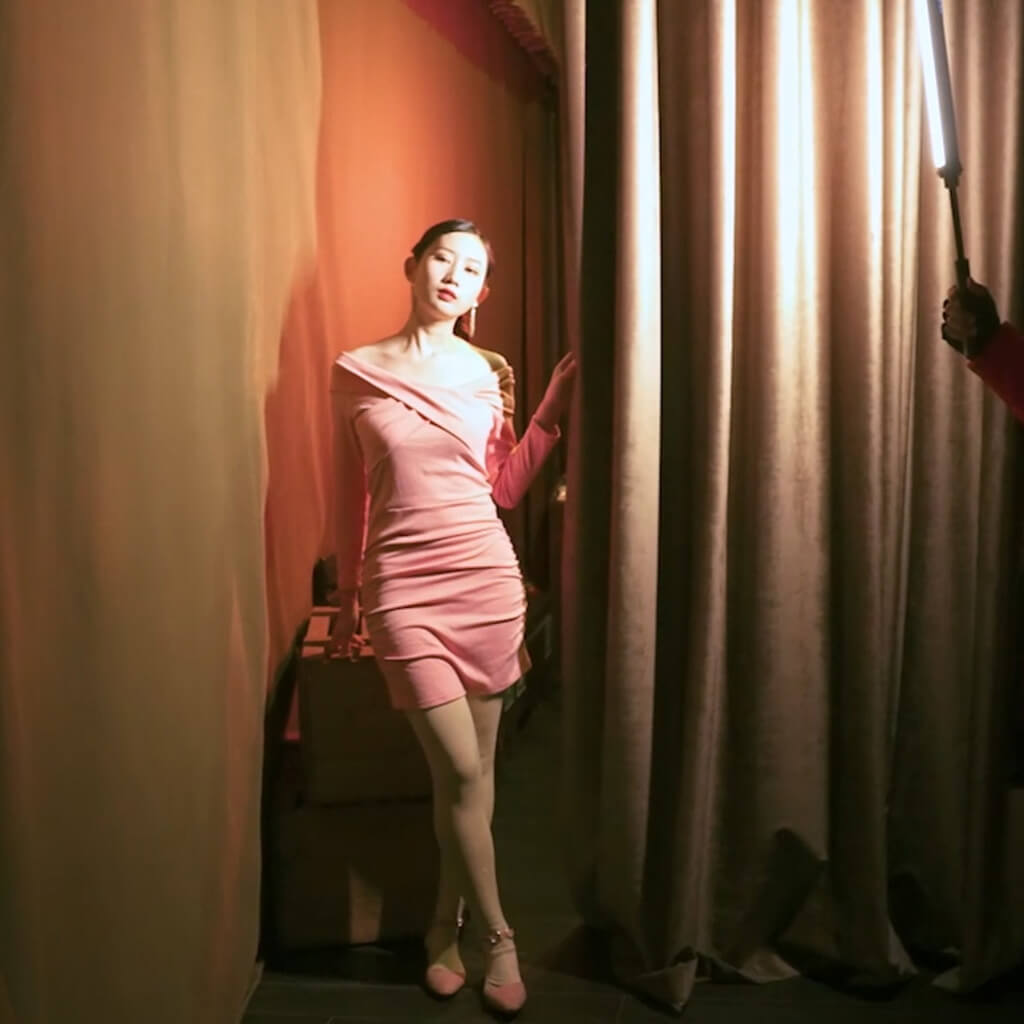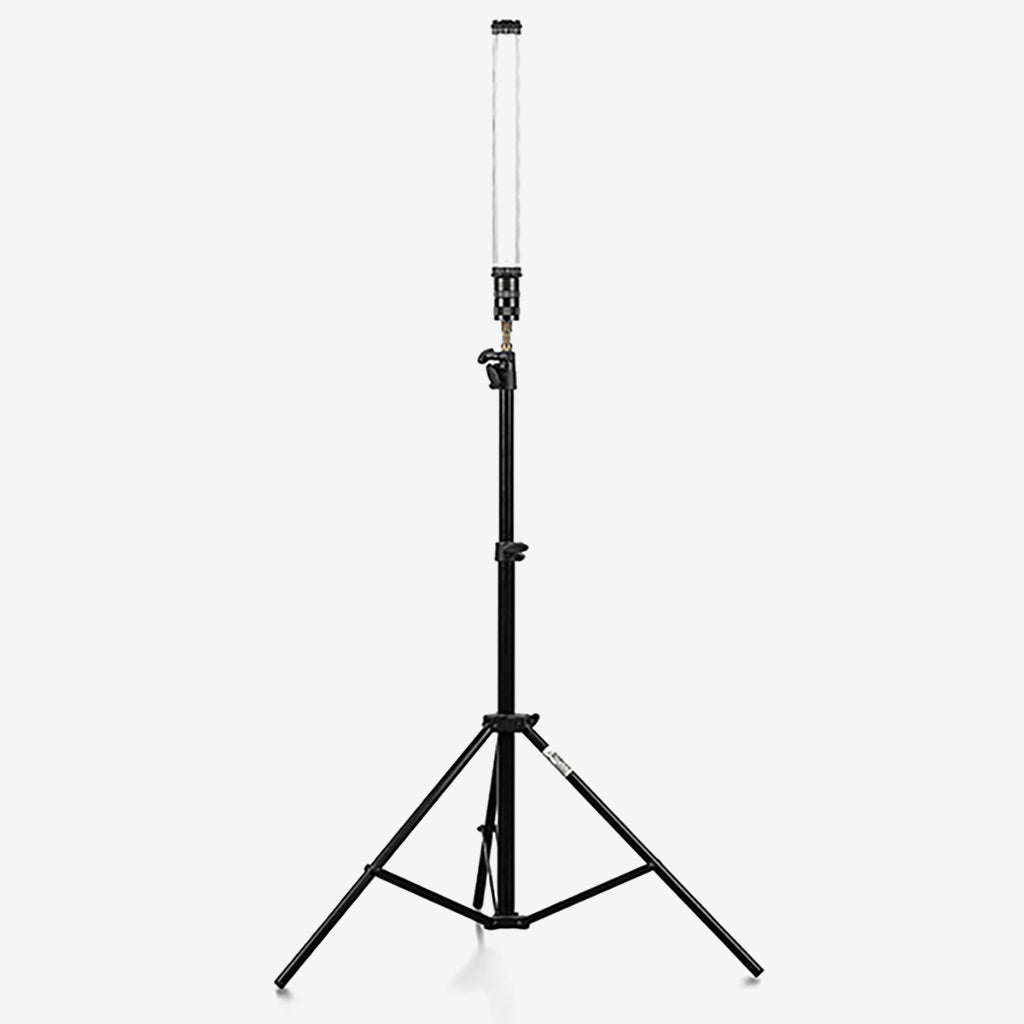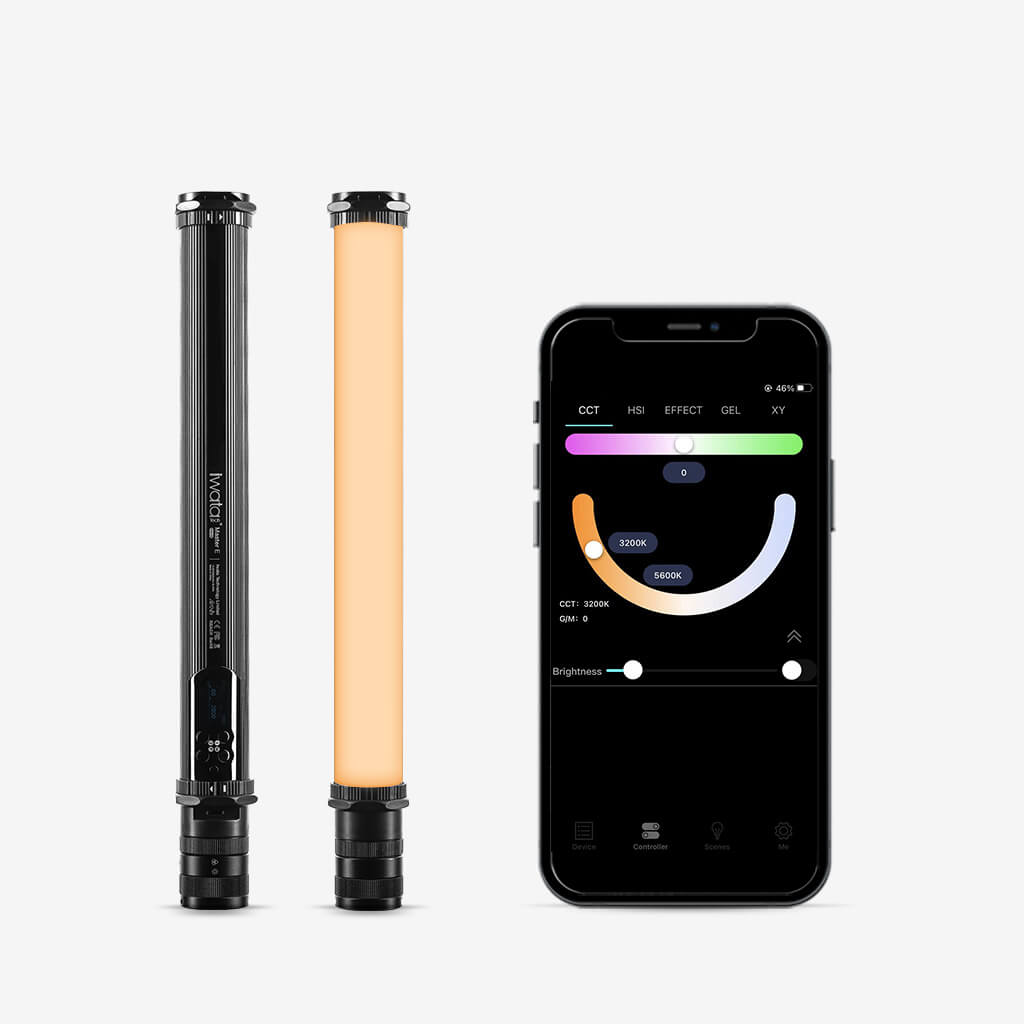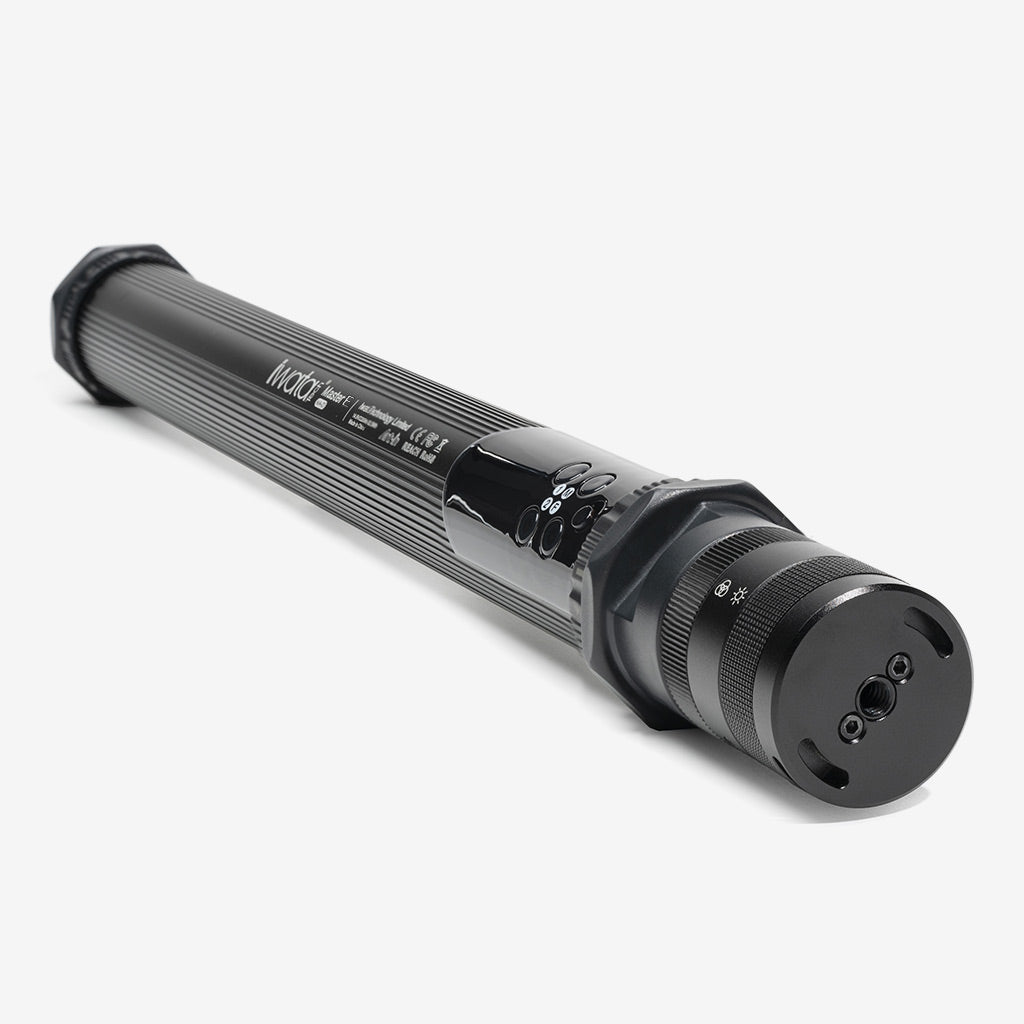 iwata ME Bi-Color Tube Light
With the fuction of wireless remote control and OTA update, multiple ME tube lights can be controlled at the same time. It provides two adjustment modes: CCT and EFFECT.
Built-in barndoors are designed within the stick light and the adjustable range is up to 170 °, which allows you to accurately control the light.
It has pragmatic color temperature range from 2600K to 8000K. Two preset modes help you get rid of the shackles during the shooting process.
Double swivel rings with OLED screen allows to quickly and precisely adjust color temperature and brightness and brings excellent grip experience.
The universal Arca-swiss and 1/4'' screw makes it compatible with most camera tripods and light stands on the market.
Supporting USB-C PD fast charging, ME can be charged to 70% in one hour.
Dimensions: 425 x Φ 38 mm (16.73 x Φ 1.5 in)
Weight: 680 g (24 oz)
Bottom Screw Hole: 1 / 4"

Maximum Power: 16W
CCT Range: 2600K-8000K (± 200K)
Color Accuracy: CRI≥96, TLCI≥98
Beam Angle: 0° - 170°
Illuminance @ 0.5m: 2000lx @ 8000K, 1700lx @ 2600K

Battery Life: 2 hr +/- @ 100% power, 64 hr +/- @ 1% power
Battery Capacity: 14.8V/2200mAh 32.5Wh
Input Voltage and Current: 5V/1A, 5V/2.1A, 9V/2.5A, 12V/2A
1 x iwata ME Bi-Color Tube Light
1 x Portable Case
1 x USB-C Charging Cable
1 x Quick Start Guide
Compare ME to Other Products
Master E
Bi-Color

Art-in App

16.73 x Φ 1.5 in

24 oz

16W

2600K-8000K

@ 0.5m, 2000lx @ 8000K, 1700lx @ 2600K

2 hr +/- @ 100% power, 64 hr +/- @ 1% power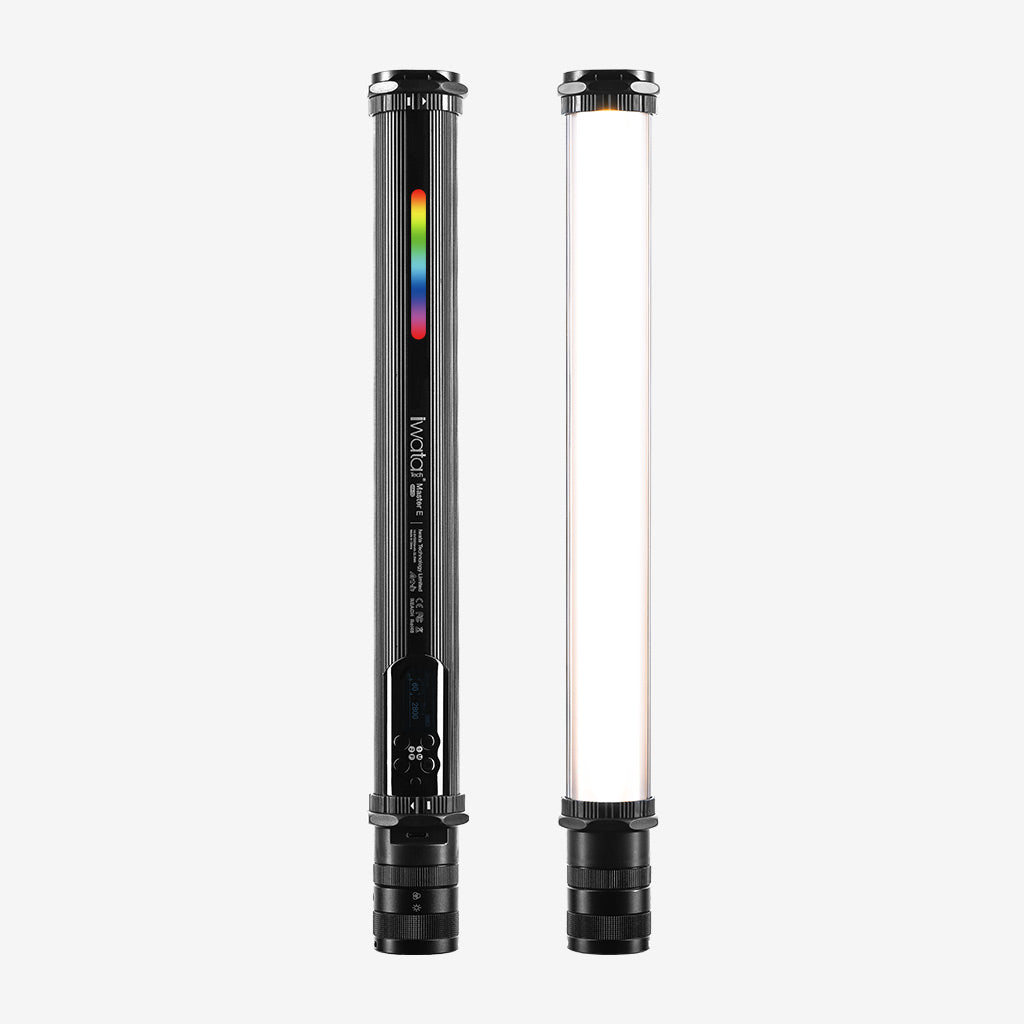 Master R
RGB

Art-in App

16.73 x Φ 1.5 in

24 oz

16W

2000K-10000K

@ 0.5m, 1200lx @ 8000K, 1000lx @ 2600K

2 hr +/- @ 100% power, 64 hr +/- @ 1% power